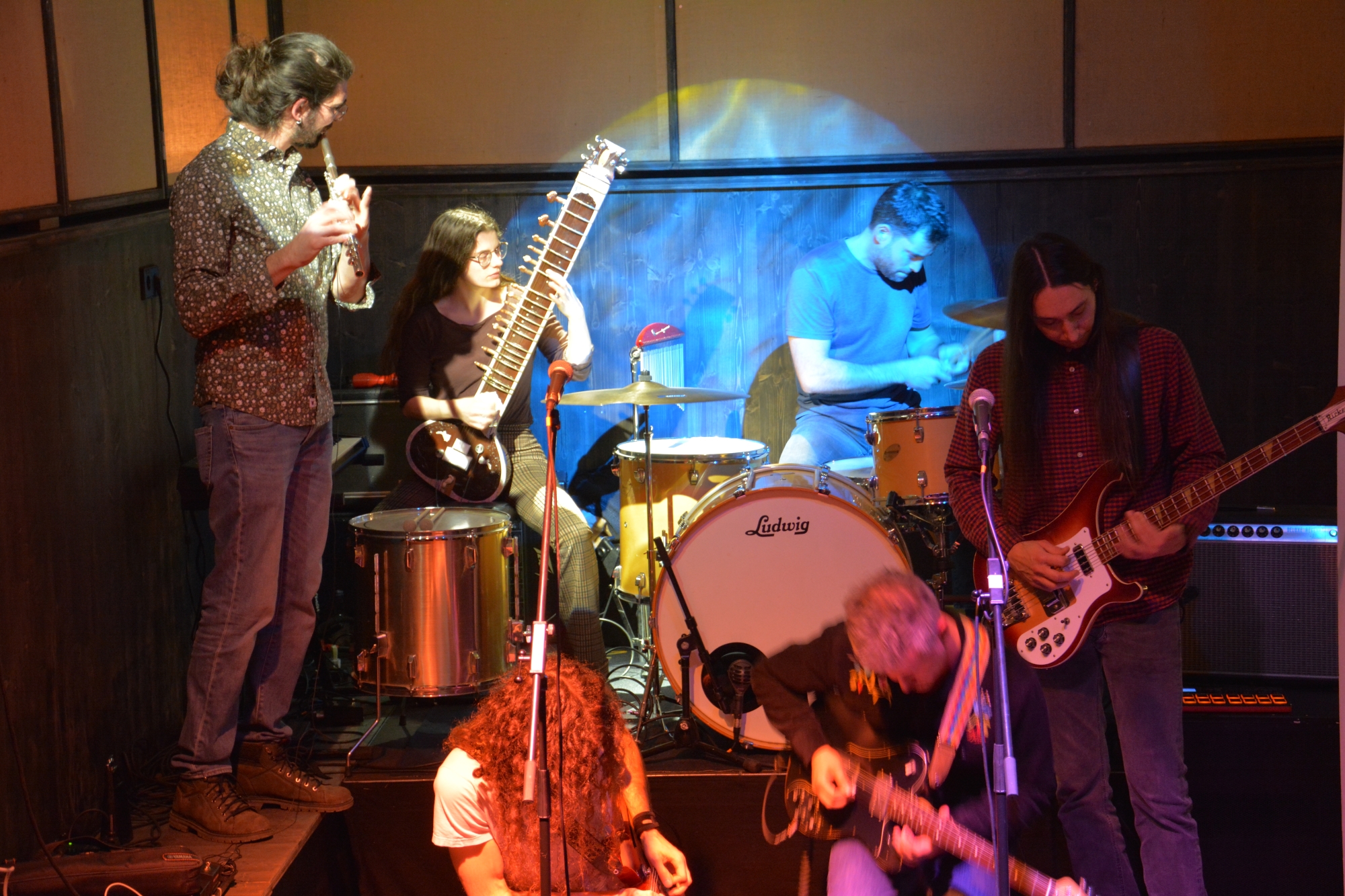 Psychedelic folk music from the hills of Parma
Upupayama is the musical persona of Alessio Ferrari, an Italian multi-instrumentalist and songwriter, whose music is strongly rooted in Eastern and Western folk traditions. Informed by the wonders of nature that surround him in the northern Apennine mountains, Ferarris songwriting possesses a mystical quality - one that reflects the fantastical and surreal, yet simple elements of the natural world. In addition to the "usual instruments", a sitar, percussion and an onomatopoeic language are also used, which Ferrari invented as a new creation for the project.
After releasing his debut EP to much critical acclaim in 2020, the long awaited debut record "The Golden Pond" was finally released in early November 2022 via Cardinal Fuzz Records (UK) in co-operation with Centripetal Force from the US. In order to present "The Golden Pond" in a live setting, Ferarri has assembled a group of talented musicians who will support him on all upcoming shows. Live, the band convinces with an atmospheric, intimate performance, without sacrificing a powerful, dynamic tension.